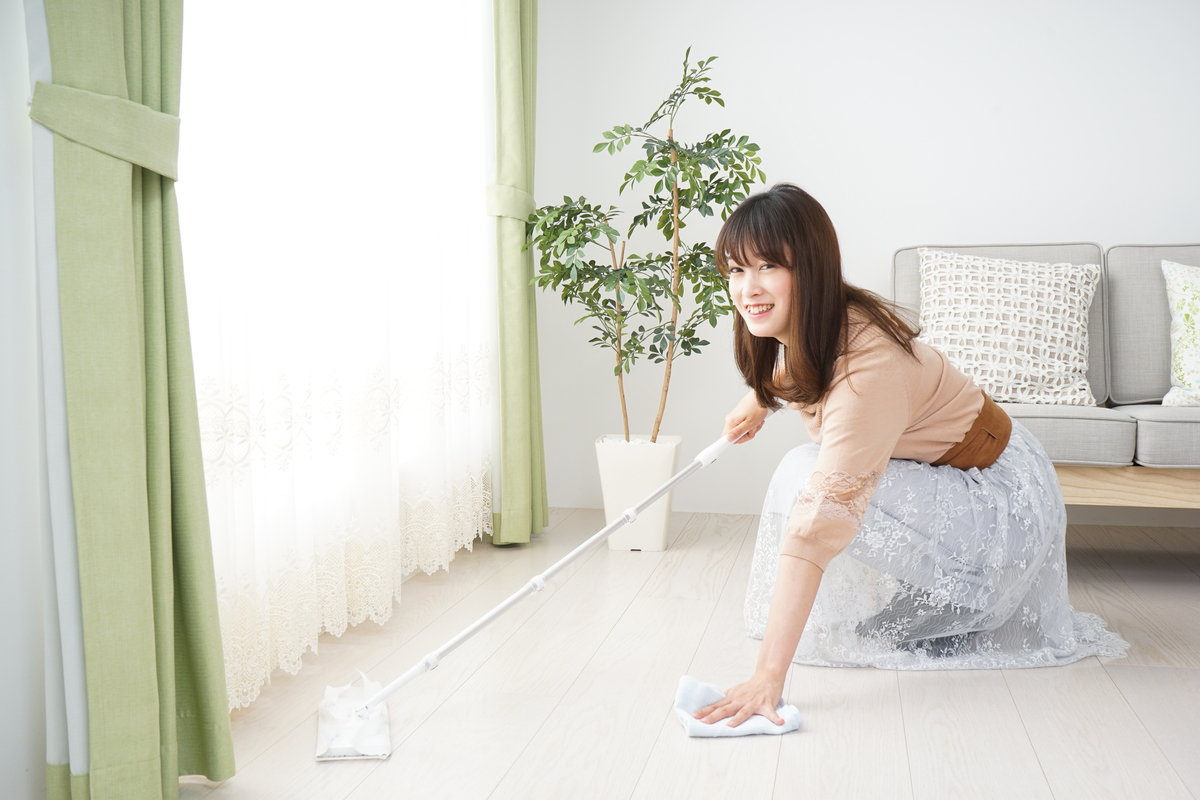 Jan
19
2020
7 Cleaning Hacks to Prepare Your Home for Chinese New Year
With its vibrant colours, non-stop revelry and energetic cheerfulness, families love to celebrate Chinese New Year. Undoubtedly the most important event in the Chinese calendar, some families can spend months getting ready for it.
Besides the red envelopes and parades, the house-cleaning ritual, known as dà sǎo chú is one of the biggest Chinese New Year traditions. It starts on the days preceding Chinese New Year celebrations, between the 23rd and 29th of the lunar month.
Whether you're entertaining the family at home or visiting family elsewhere, preparing the home to be clean come the New Year is hugely important. In Chinese New Year tradition it's bad luck to enter the New Year with dirt in the house.
There's a saying in Cantonese that means "wash away the dirt on Ninyabaat." (Ninyabaat is the 28th day of the 12th month.) It's believed that thoroughly cleaning your home rids it of the bad luck of the past year and gets it ready to fill with the good luck sure to follow in the new one. Every nook and cranny should be scrubbed down and any broken furnishings, crockery or appliances discarded.
Getting ready for Chinese New Year? Start with a clean.
Hacks for cleaning your home in time for New Year
To stay organised in the lead up to Chinese New Year, make a list of what needs doing. This will ensure you don't miss anything – tradition states that everything must be cleaned. Making a list is especially helpful if you are entertaining the family this New Year, as you'll have a million and one other things to think about too.
Rooms should be swept from the entrance to the centre, with rubbish going out the back door. (The front door is where the good luck comes in).
When cleaning your home, consider eco-conscious cleaning products that won't harm the environment or your family. The bio-home cleaning and washing range is 100% plant-based and strong enough to ensure cleanliness around the home.
Also try to repurpose things in your home to make the job of cleaning simpler and more effective. The easier the job is the more you can concentrate on the fun parts of Chinese New Year like enjoying a reunion dinner, giving and receiving Ang Baos, and visiting relatives and friends' homes.
Try these 7 DIY hacks for…
Dust bunnies: DIY a cleaning wand using a stocking wrapped around a broomstick or hanger. Nylon attracts dust particles with static and this simple-to-make device will help you reach the toughest nooks and crannies as well as the ceiling.
Lacquered surfaces: To restore luster to wooden, marble and lacquered surfaces, try using bio-home Multi-Surface Cleaner, which is suitable for all hard surfaces, including cabinets, tiles, furniture, window frames and appliances. Cleaning doesn't get much simpler than a quick spray and wipe.
Floors: For floor surfaces, including marble and parquet, use our bio-home Floor Cleaner. It's 100% plant-based and free of harsh chemicals it will have your floors looking clean and smelling lovely.
Microwave: Orange peel is an amazing natural tool for cutting through grease and food odours and after a year of usage, your microwave could do with a blast of orange oils. Peel a couple of oranges, pop the rinds in the microwave with some water, and heat for 60 seconds. Remove the rinds and wipe down with a clean cloth.
For the outside of your microwave and other kitchen areas, use our non-toxic, biodegradable Kitchen Cleaner, which will bring home the fragrance of nature.
Stubborn grease stains: If you've got a grease stain you simply can't get rid of through scrubbing, heat it with a hairdryer. Give the stain a really good blast of our Multi-Surface Cleaner and then cover the stain in cling wrap. Blow dry on high for two minutes and the heat will oxidise and break down the stain. Remove the plastic, give it a wipe and viola!
Washing machine: A washing machine's main duty is to clean but that's not to say that it doesn't get dirty. Now is the perfect time to give your washing machine a good clean with a small amount of white, distilled vinegar. Run the cycle for 10-20 minutes to get rid of mold and germs.
Leather furniture: Add a small amount of olive oil to a cup. Dip a hand towel and wipe down your leather furniture. This can help add wonderful shine to the leather and helps to protect it. Wipe any excess oil away with some paper towel.
Keeping in the good luck
All the hard work done before Chinese New Year! No more cleaning on Dà nián chū yī (1st day of CNY) and keep the good fortunes coming in!
Cleaning might be a big part of getting ready for Chinese New Year but it's not to be performed in the days that follow. Chinese tradition suggests you should refrain from sweeping again for a few days after New Year, so as not to sweep away the good luck.
So get busy now, knowing you can relax soon enough. Happy New Year!

Before you get ready for your big clean, visit our website and learn everything you need for a sweet-smelling, fresh, clean and environmentally-safe home.