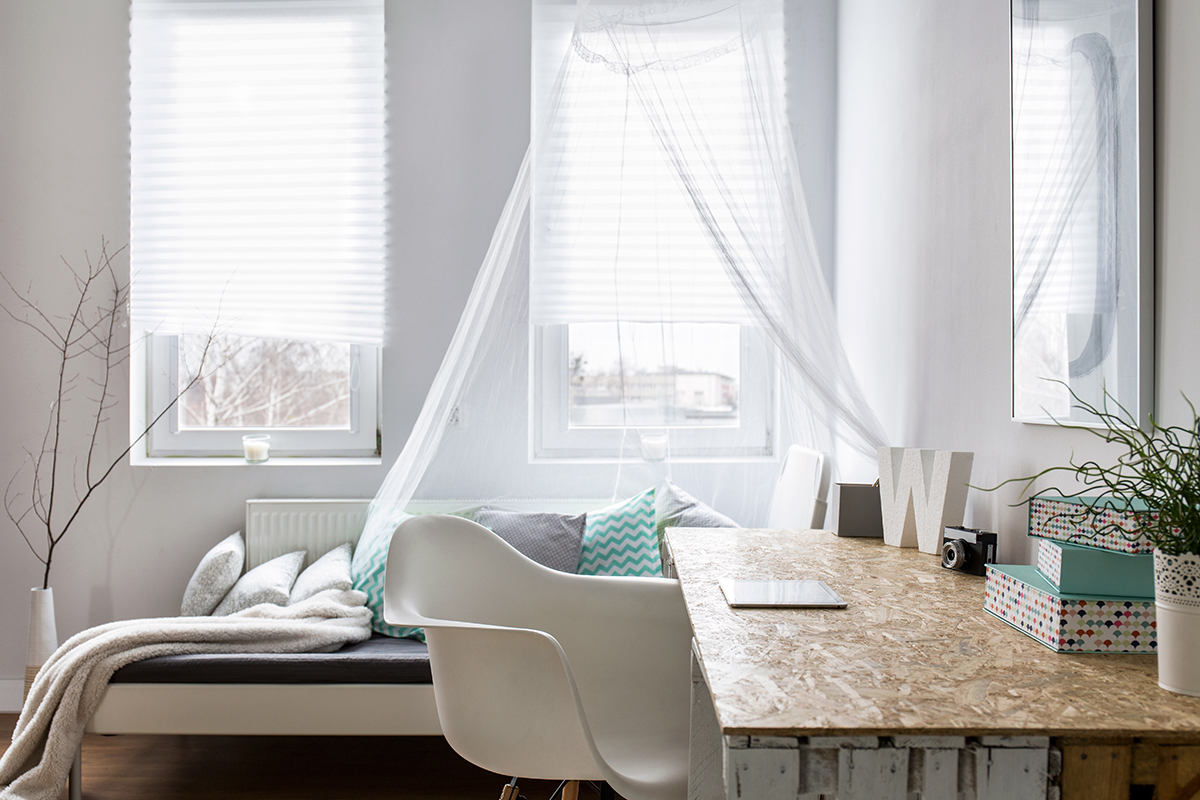 Jul
26
2016
9 creative ways to make the most of your small bedroom
Houses are getting smaller and smaller, resulting in even tinier rooms. Small rooms can be painful. All your belongings and no space to store them. If you are going to fit everything in, some improvisation is in order. Read on for some life hacks to revolutionise your bedroom.
The back of your door.
Don't let that space go to use! Install hooks on the back to hang items. You can put anything from clothes to random things that have no place elsewhere. The best thing is that these items are usually out of sight.
Shelves behind the bed
Small rooms are not meant to fit beds with large headboards. Instead, transform that space into storage for books and use it as decoration.
Sofa beds
Most of us cannot imagine getting rid of our beloved bed. It's a huge step forward, but imagine the possibilities! You get two for the price of one. A sofa takes up less space, and it can be used when friends come over. Folding up your bed can also make your room look neater.
Cereal boxes as dividers
Cut the boxes into your desired shapes and use them to organise your drawers. For example, you can divide up your clothes drawers to store socks, underwear and other trinkets.
Under bed space
The space under your bed opens up a world of possibility for storage. Get a bed with drawers underneath if you want to maximise the space underneath. You can use it to store bed sheets to winter clothing, or anything.
Fool-proof clothes hangers
Some clothes never seem to stay on hangers, slipping off at the slightest movement. If you have many clothes, it can be a nightmare hanging a new piece up without causing another to slip off. Use some rubber bands or hot glue to string them across the hangers. Wait till it dries before placing your clothes over them without them slipping off.
Storing jewellery in picture frames
Have many jewellery pieces by no space to store them? It's time to get creative. Find an old photo frame, three large twigs and some pins. Glue the twigs horizontally to the picture frame and push the pins into the twigs. Finish off by hooking jewellery pieces onto the pins!
Use your desk as a bedside table
With your limited space, chances are you won't have the luxury of owning both a desk and a bedside table. Why not use one for both? Simply move your desk beside your bed and place small items like glasses or books there. This can prevent you from bringing food into the bedroom and leaving it there.
Reuse tins for storage
Food and biscuit tins can come in handy. Wash them thoroughly and decorate according to your preference. Inside, you can store small items or stationary to prevent them from going missing.
These ideas are not inexhaustible, inspire yourself to make the most of your bedroom space!