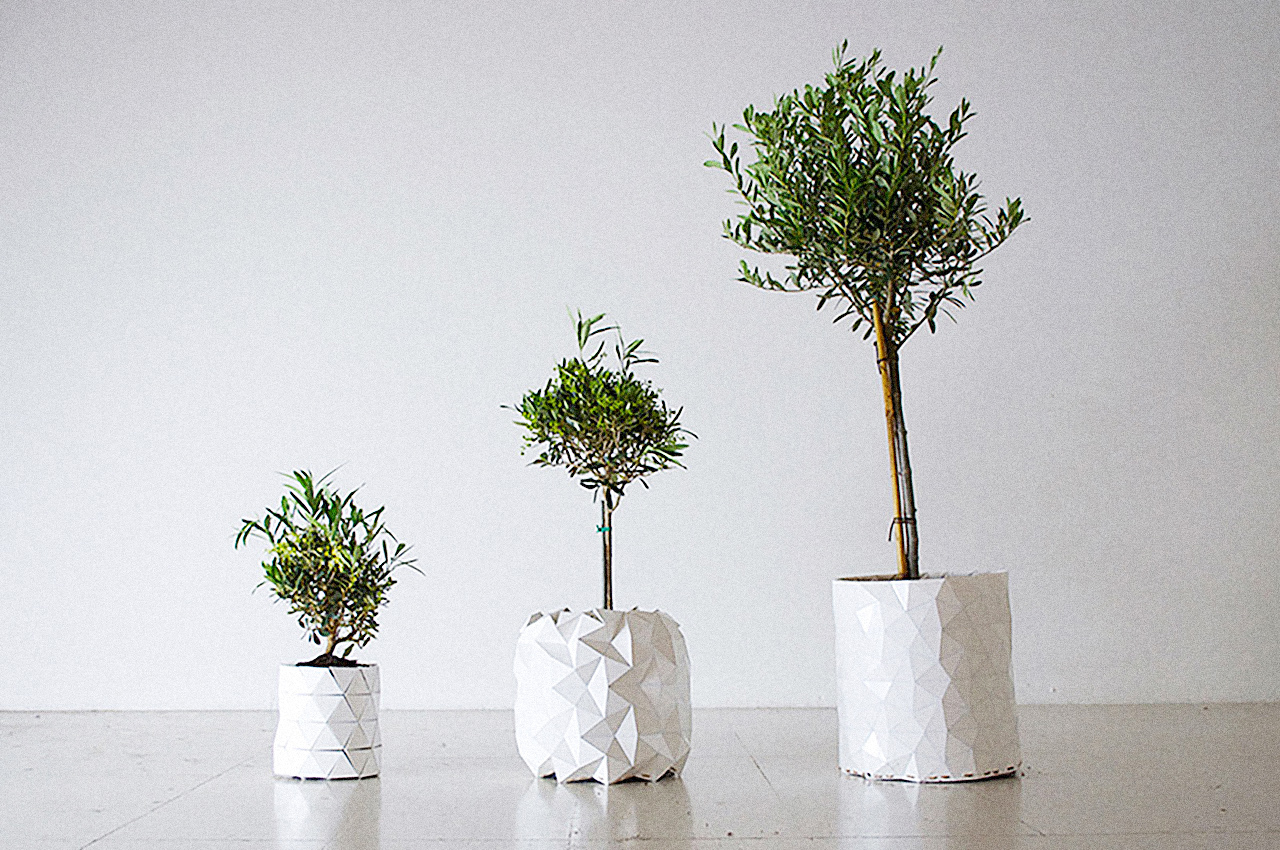 Mar
03
2016
This Brilliantly Designed Origami Pot Grows With Your Plant
You know the drill. First, you put a seedling into a pot, and as it grows bigger, you have to transfer it to a bigger pot. What if there was a pot that grew with the plant?
London-based designers, Studio Ayaskan, feel that in nature, everything follows a cycle – growth, adaptation, death, and lastly reused to form a new life. With this thinking, they came up with GROWTH, an origami-based pot that grows together with the plant.
Using a carefully calculated origami pattern, the pot is able to expand as the branching of the roots takes place. Over time, you not only see your plant grows, but your pot too
Isn't it a fascinating idea to see your pot expanding and growing into different origami shapes? Best of all, you do not have to go through the messy procedure of transferring your plant to a bigger pot!
Article brought to you by Foundily.