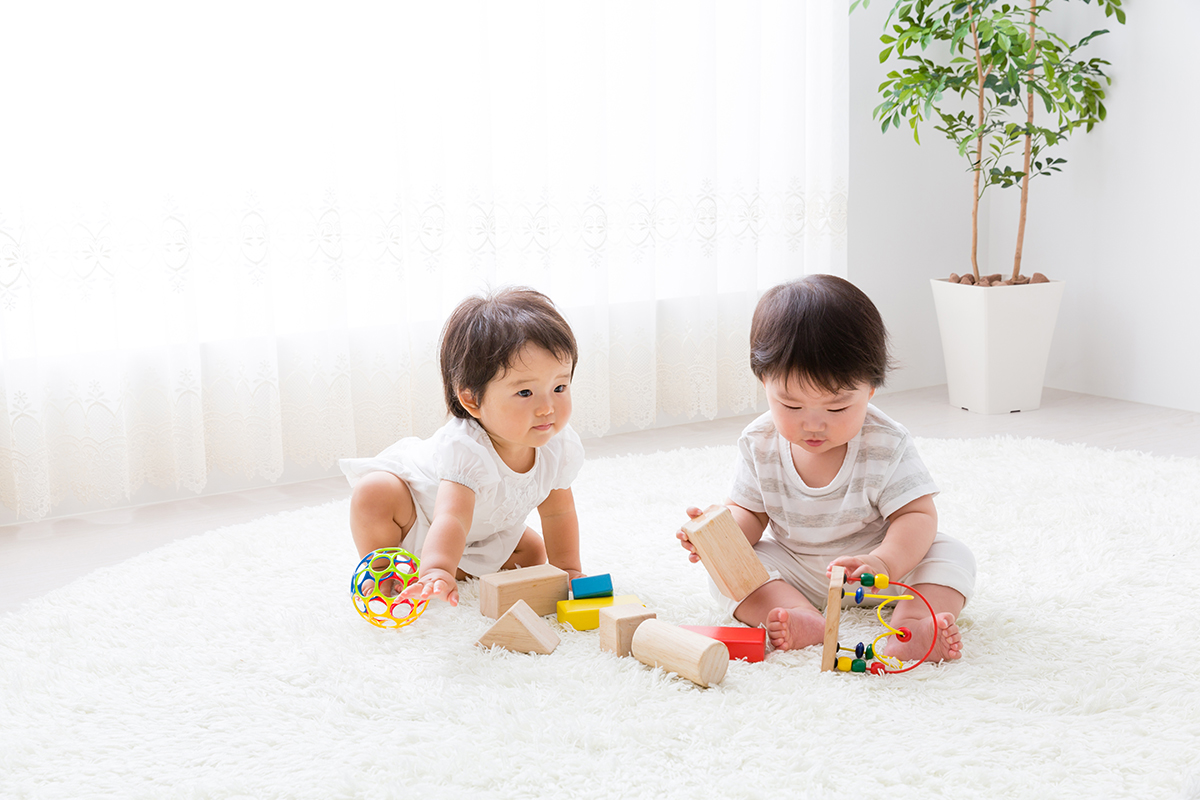 Oct
03
2018
How to Clean Your Baby's Toys
Playtime is an important part of your baby's development – it helps them learn to use all their senses, sparks their imagination, and encourages the formation of their motor skills and emotional development.
But with so much playtime it's inevitable that your baby's toys will collect germs and dirt. And with their natural curiosity and tendency to put things in their mouths, there's a risk of those germs and dirt entering your baby's body.
To prevent your baby becoming unwell, it's important that you clean their toys and play surfaces to stop the spread of germs or infection. The recommended method to do this and keep your baby happy and healthy is to use natural cleaning products such as those from bio-home.
The benefits of plant-based ingredients for your household
Caring for your home and your family – especially if you have little ones – is any parent's main priority. But a lot of people tend to overlook the effect that commercial household cleaning items can have on the health of their family.
Most of the cleaning products on the market contain harsh chemicals that are toxic to people, especially if ingested. Additionally, the chemical residue contained in products like laundry detergent and floor cleaners can cause allergic reactions if absorbed into the skin or breathed in during cleaning. Studies have also shown that using a chemical household cleaning spray can increase the risk of developing asthma, and products like laundry detergents can cause irritations to the skin, such as rashes or eczema in most children.
This is problematic as toddlers often crawl and walk along the floor, and touch and taste everything around the house. By choosing plant-based cleaners to clean your home andchildren's toys, you can reduce the risks to their health associated with conventional cleaning products.
Why being eco-friendly is better for your little one's health
Here are some of the top reasons why plant-based cleaning products are better for your baby's health:
They're better for the environment – Most cleaning products are petroleum-based which makes them harmful to human health, and also means they deplete the earth's non-renewable resources. On the other hand, as plant-based products are natural they don't pollute our waterways and the air we breathe. Plant-based cleaning products don't contain any harmful or toxic chemicals as they're made from 100% natural plant-derived ingredients. Good news is, plant-based products like bio-home are also made with recyclable packaging which minimise waste.
They keep the air pure – Plant-based cleaning products contain pleasant-smelling essential oils, keeping the air your baby breathes clean and chemical-free.
They're dermatologically tested –  To provide extra care for your little one, using plant-based products are great because it's suitable for delicate skin.
Cleaning tips to care for your baby
Check out these tips to learn about how to clean your baby's playtime items:
Disinfect play areas
Your baby spends a lot of playtime crawling on their hands and knees, or laying on their back or tummy, so it's important to make sure the surface they're on is germ-free. By properly cleaning and disinfecting surfaces, you can reduce the risk of your baby getting sick, as well as the risk of germs being transferred between children.
Clean the floors of your home with a baby-safe floor cleaner like the bio-home Floor Cleaner, which is toxic and chemical-free, and safe on your baby's skin, while still being tough on everyday stains.
Choose the right laundry detergent
Parents need to be cautious about what laundry detergent they use as a baby's skin is very sensitive, meaning it can easily be irritated by the residues contained in chemical-based cleaning products such as commercial laundry detergents
bio-home's Delicate Laundry Detergent is a non-toxic, pH-neutral formula that has a reduced risk of irritating your baby's skin. While this detergent is gentle on baby's skin, it's also effective in removing common stains such as dribble, spilt milk or baby food. You can also use it to clean your baby's soft toys in the washing machine.
Clean plastic and bath toys daily
Baby toys that don't contain batteries or are soft can easily be cleaned in the kitchen sink with the use of a safe dishwashing liquid. After your baby's playtime, simply fill your sink with hot water and one pump of bio-home's all-natural Dishwashing Liquid. Scrub the toys rigorously with a brush, then rinse with clean water and let dry. For toys that are battery-operated, be sure to remove the batteries and then dip a washcloth in the dishwater and wipe the toy to thoroughly clean.
Care for the health of your baby
bio-home is a trusted supplier of eco-friendly, biodegradable cleaning products that are safe to use on items that come in contact with your child, such as toys. Explore our product range to see all that we offer and for more information about each of our all-natural, plant-based products.