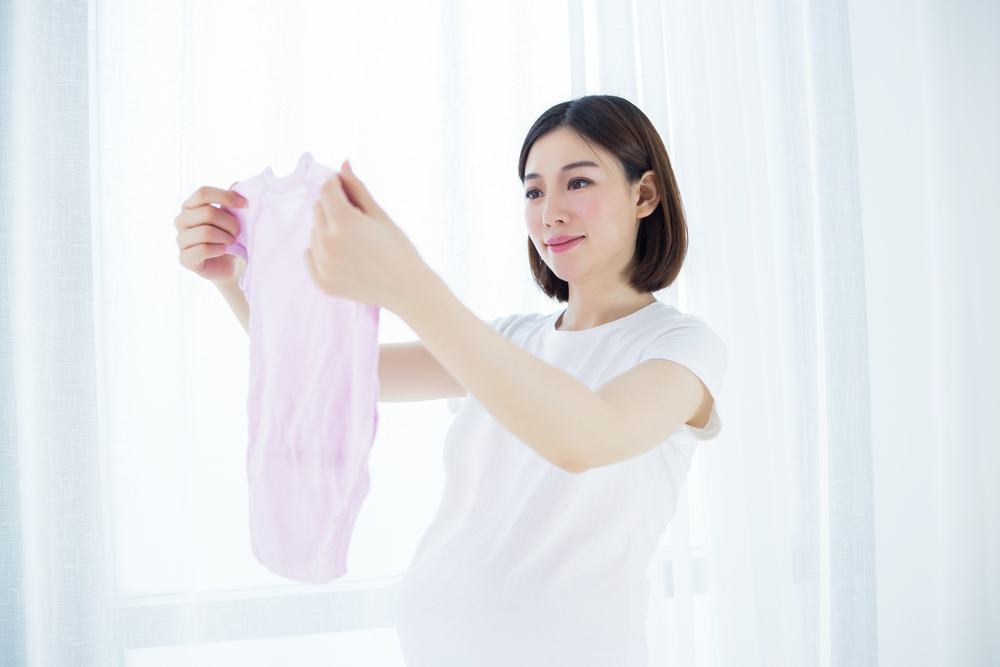 Feb
27
2019
How to Clean Your Home For a New Baby
Bringing your newborn baby home can be an exciting but stressful time for many new parents. You've been in a hygienic environment at the hospital to ensure your new little family member is in good health and you want to keep it that way. So, how do you ensure your home is clean? Babies can pick up infections faster than anyone as they are still developing an immune system and it's a well-known fact that some germs can live on surfaces for hours, or even days.
Making sure your home is clean is just as important as deciding on how to decorate the nursery. It's crucial to give the home a really good clean from top to bottom. There's a very good chance that you won't be able to do such a thorough clean in the near future as you're so busy with your baby, so here's a room-by-room guide on how to get your home free from harmful germs.
The kitchen
They say the kitchen is the heart of the home, and they're not wrong. But it's also a room where germs absolutely love to thrive. And it's also the room where you'll be preparing a lot of baby's meals. The areas with the most germs tend to be kitchen sinks, appliance knobs, handles, sponges, taps and cutting boards.
It can be overwhelming to think about how many germs are actually in the room where you prepare your food and drink. However, start small. Give the sink a really thorough clean and wipe down all surfaces, from your oven to your fridge handle, with bio-home kitchen cleaner – it's available in a convenient 500ml recyclable trigger bottle and in a choice of pleasant phthalate-free fragrances including Lemongrass & Green Tea and Lavender & Bergamot.
Throw away all sponges and replace with new ones. Remember to replace these on a regular basis. It's also a good idea to empty out your fridge, discard any expired products and give each shelf and drawer a good wipe.
On top of cleaning the area, it's also a good idea to declutter. Babies require a lot of new products for feeding so it's helpful to have that little bit of extra space on the counter and in the fridge. Give the pantry a good wipe down too and consider reorganising it to ensure you have space for the food and snacks that will soon be required.  
The laundry
The laundry is another place you'll find you visit more often than you wish. Babies make a lot of mess and you'll be constantly soaking, washing, hanging and folding all of their clothes, swaddles, sheets and blankets.
Give all surfaces a good clean, including the laundry sink, with bio-home multi-surface cleaner. To use, simply spray and wipe the area to be cleaned with a damp cloth or sponge. If your washing machine has a 'clean' cycle, run it before you wash anything related to the baby. If you have any storage in your laundry, it's also a good idea to go through the cupboards or shelves and see what products can be thrown away and what needs to be kept.
Before you bring your baby home, pop all clothes, blankets, linen and mats into the wash. While you don't necessarily have to do it all before you bring your baby home, definitely make sure anything that they wear, is washed before. The reason behind washing before wear is simple: your baby's skin is sensitive and it hasn't figured out how to deal with the nasties that are often found on clothes. Use a gentle, baby-friendly washing detergent like bio-home's delicate laundry detergent.
The nursery
Before you start to bring any furniture into the nursery, give the whole room a good clean. This means wiping away any dust or dirt from ceiling fans, wiping the walls if necessary, giving any built-ins a solid clean, and giving the floor a good scrub or vacuum. Starting from a clean slate will make the upkeep a whole lot easier. For these tasks, use bio-home multi-surface cleaner as well as bio-home floor cleaner, both available in Lemongrass & Green Tea and free from harmful chemicals, to ensure every area of the room is clean and germ free.
Next, gather all the tools and baby gadgets you need to keep the room clean and germ-free. This means having a sanitary solution for nappy changes and ensuring any antibacterial gel and wipes are in arm's reach. It also means having a good plan in place for dirty diapers.
The all-rounders
Of course, there are non-room specific things that need to be done before the baby comes home and on an ongoing basis. This includes ensuring the floor is given a good cleaning. If you have mats, consider getting them professionally cleaned. If you have floorboards or tiles, give them a good sweep and mop. Remember, babies spend a lot of time on the floor, even when they become toddlers and can walk. The floor is their playground so it's crucial to keep it clean.
It's also a good idea to give all surfaces a wipe down to avoid the build-up of dust. Additionally, give all toys a clean prior to handing them to a new baby and keep cleaning them regularly. Babies explore the world by putting everything in their mouths, so it's crucial to keep their toys clean. Don't forget about their bath toys. At least once a week, pop the bath toys into a tub of warm water with some mild dishwashing soap. Rinse well and let them dry before you pack any of them away.
It's equally as important though, to make sure you're using the right kind of cleaning products. Ditch the synthetic air fresheners and fragrance and use natural products. And remember, germs are spread by contact so it's a good idea to wash your hands frequently.
bio-home have a wide range of products which are suitable for cleaning every possible area in the house. Find out more today!