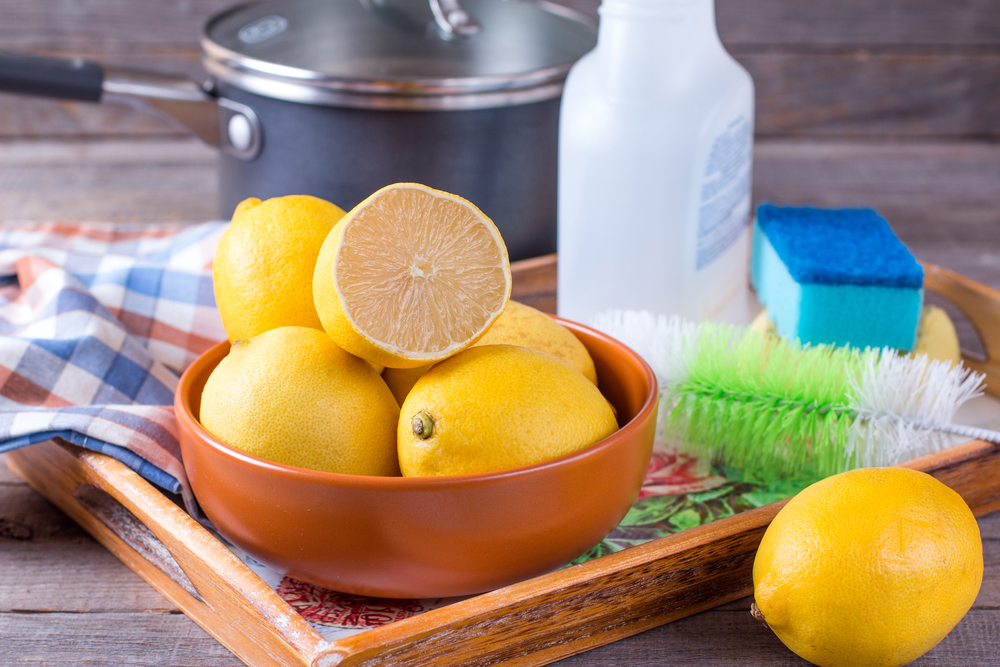 Aug
09
2017
What to Consider Before Choosing Your Cleaning Products
It may not be the most glamorous of decisions, but choosing the right cleaning products for your home is definitely one of the most important. Because when it comes to the health and safety of your family, and your environmental footprint, choosing the right kind of product for your needs can make a huge difference.
Perhaps the key question you have running through your brain is: are green cleaning products really worth is? Eco-friendly is a huge buzzword and sometimes, it can get overwhelming when you're trying to clean your house while still trying to care for the environment.
What's the difference?
The main difference between eco-products and regular products is in their ingredients. Regular household cleaning products rely on chemicals to effectively clean your home. While they get the job done, they're not necessarily the safest option, nor are they the most environmentally friendly. In fact, at times they can pose health risks to you, your family and even your pets. Compare this to eco-friendly products that use plant-based surfactants and less invasive ingredients to clean and disinfect.
The other difference is how you use them. While the harsh chemicals in regular household items generally don't require much scrubbing, eco-friendly products work just as well. As long as you have the proper cleaning tools, including a mop, scrub brushes and tile and grout brushes, environmentally friendly cleaners cut through stains and grease just as well as those laden with chemicals. It may also be worth purchasing a couple of extra toothbrushes to get to the 'hard to reach' places. Just remember to keep those toothbrushes far away from the ones you use to clean your teeth!
Green cleaning products: what's the big deal?
Green cleaning is most definitely here to stay, as people are becoming more and more environmentally conscious, as well as conscious of their health. Natural disasters are happening left, right and centre, and a lot of people are putting this down to a change in the way we treat the earth. Right this change, and we may be able to preserve some of Mother Nature's goodness. So, what are the advantages of using green cleaning products?
Lessen your environmental impact:

Using environmentally-friendly cleaning products not only helps with water pollution, but it also lessens air pollution and ozone depletion. It also promotes recycling (plus, many bottles are actually made from recycled materials), which means less products going to landfill and less disposal of toxic products.

Healthier surroundings:

Think about what you're inhaling when you're cleaning the house. Would you want to be inhaling chemicals and harsh toxins, or would you prefer to inhale essential oils and natural scents? Toxins in regular cleaning products can wreak havoc on your health, from your eyes to your skin and everything in between. At its worst, it may cause chemical poisoning.

Save money:

Yes, you may think that green cleaning products would cost more, but in actual fact,

it's the opposite

. Often, green cleaning products are actually much more affordable than the regular options in terms of the price you pay to get better ingredients.
What products are best?
bio-home's products are available for every situation you'd use regular chemical cleaning products in. Whether it's your dishwashing detergent, tablets or liquid, washing powder or fabric softener, floor cleaner or multipurpose cleaner, there are loads of options.
Keeping your home fresh, clean, and green with bio-home
In the end, there really is no reason NOT to purchase green cleaning products over the traditional ones. bio-home's products are not only free from the toxic chemicals that can damage the health of both you and your family. They're also better for every aspect of the environment, whether this be the water, the air or the land, and they'll leave your home feeling fresher and cleaner than ever before. Browse our range of plant-based cleaners today, and make the switch.