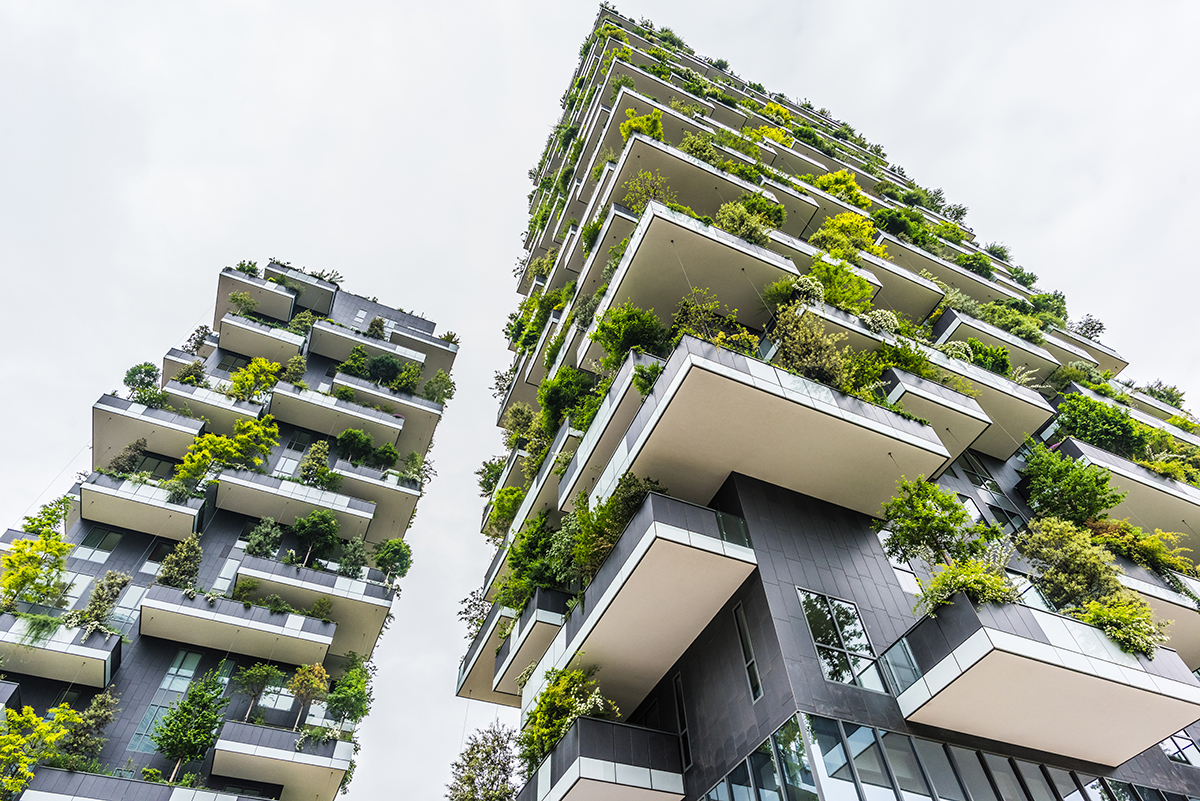 Jul
26
2016
A new way to feed the city – growing crops in a skyscraper.
The Urban Skyfarm looks like a giant tree; inside there are leaf-like decks with space to grow real trees and crops.
Vertical farming isn't a new concept. Most of the action takes place inside warehouses where plants are grown with ultra-efficient systems. Take countries like Chicago, Kyoto and Singapore for example. This concept from Aprilli Design Studios, however, approaches this a different way. They make use of decks to allow plants to grow outdoors on the sides of a giant skyscraper.
This is not the first tower with greenery on the sides, but this idea is one of the first using this technique to produce food. Says architects Steve Lee and See Yoon Park: "Our version of the vertical farm was intended to become an independent, open-to-air structure which would be purely focusing on farming activities and sustainable functions such as generating renewable energy and performing air, and water filtration".
The skyscraper is shaped like an enormous tree covered with leaf-like platforms that total to 24 acres of space dedicated to the growing of fruit trees and other plants. The "trunk" or middle of the tree is an indoor hydroponic farm for greens, solar panels and wind turbines at the top provide the place with energy. Rainwater will also be captured and filtered through a manmade wetland before being returned to a stream nearby.
The architects visualised the tower standing in the midst of Downtown Seoul in South Korea. To them, it seemed ideal for testing the prototype considering the densely populated area suffering from results of rapid urbanisation.
"With the support of hydroponic farming technology, space could efficiently host more than 5,000 fruit trees," the architects explain. "Vertical farming is more than an issue of economic feasibility since it can provide more trees than average urban parks, helping resolve urban environmental issues such as air pollution, water runoff and heat island effects, and bringing back balance to the urban ecology."
On top of providing crops, this design can bring about gardens, parks and a farmer's market providing fresh local fruit in a city where such crops are usually costly.
Since vertical farming is not new to South Korea, both Lee and Park are hoping that the Urban Skyfarm will attract more attention and be a prototype proposal. They believe vertical farming holds the answer to solving food shortage issues and helps tackle environmental problems arising from urbanisation.