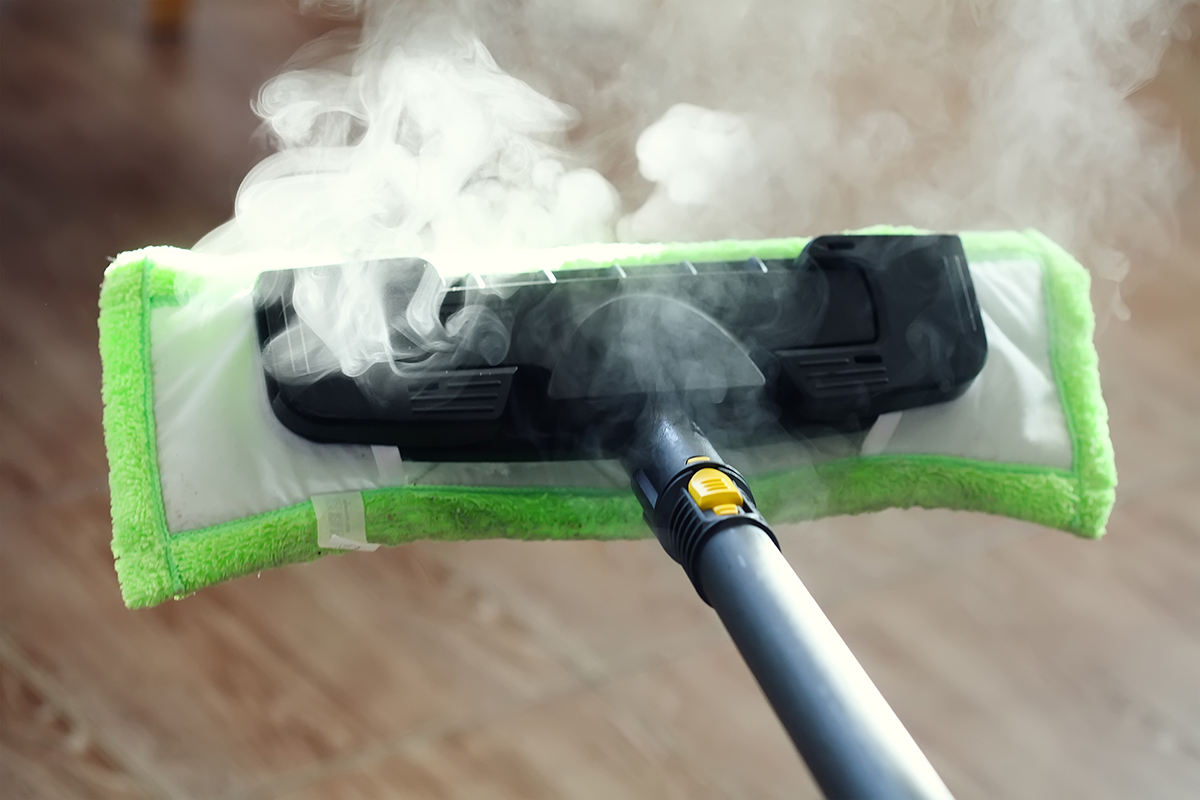 Jun
11
2016
All you need to know about Steam Cleaning
Steam cleaning is an easy and safe method to disinfect, clean and deodorise quickly. There are two types of steam cleaners:
Dry Steam Cleaners: water is boiled to produce steam. This process takes only a couple of minutes per litre of water. We recommend the use of hot water as it will speed up the process.
Cool Steam Cleaners: water in these machines are not boiled, thus the steam is humid rather than hot. Some disadvantages of cool steam cleaners are that they consume more water than dry steam cleaners and that they do not eliminate mould and bacteria due to insufficient heat.

Advantages of using a steam cleaner
A steam cleaner deeply cleans all types of surfaces. From floors to walls, cloths to carpets, windows to mirrors and many more!
It is environmentally friendly.
It effectively disinfects, deodorises and degreases all surfaces.
It eliminates mould and bacteria.
Detergent is not a necessity as some steam cleaners do not require it.
It is efficient and effective in removing stubborn stains.
Disadvantages of using a steam cleaner
Although steam is an effective cleaning method, certain materials such as paper, wood and antiques are vulnerable to heat and water. Thus, to prevent damage, it is advisable to use an alternative method to clean these surfaces.
A cloth is still required after using steam to clean a surface.
Steam can burn your skin. Hence, it is important to exercise safety precautions by wearing gloves.
Using a steam cleaner is more costly than traditional cleaning methods.
Guide to Using Steam Cleaners
A steam cleaner can be exceptionally convenient and cost saving when you have carpets at home. However, always ensure that you follow the instructions of the manufacturer when using a steam cleaner. We also recommend that you test it on an inconspicuous area of the surface that needs to be cleaned. Do remember to exercise safety precautions to protect yourself. Here is a general guide to using a steam cleaner:
Vacuum your surface first to get rid of all the dust.
Fill the machine with hot water.
Add half a cup of liquid detergent.
Add half a cup of baking soda if you require further disinfection.
If you're still unsure of investing one, why not borrow a friend's steam cleaner and try it out yourself?